Choices and Changes:  Motivating Healthy Behaviors
Do you ever feel frustrated by your capacity to influence your patients' behavior?  If so, join us for this 6.5 hour workshop for health care providers to explore the literature, the theory and techniques to use for promoting change in health behavior. The Choices and Changes workshop is designed to help clinicians influences patients' health behaviors. This workshop also provides clinicians with efficient and effective tools to help them to motivate patients' health behavior changes and adherence to treatment plans.
Learning Objectives:
-  Describe two theoretical models of behavior changes that can guide conversations with patients;
-  Demonstrate three motivational interviewing core skills;
-  Describe the four key elements of the visit with a patient/client and
-  Put into practice two techniques to use in clinical settings to influence change
A great workshop for health care providers in conjunction with
Moving Towards Change Workshop
with Dr. Michael Vallis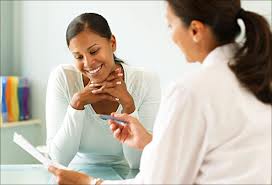 This program was developed by the Institute for Health Care Communication.          
We are pleased to be able to present this workshop in the region of Waterloo Wellington. 
Upcoming Workshops
Date
Location
Time
Cost

Register

Coming Soon!

Registration is required to attend.

When registering for this program, please include your current mailing address as there is a workbook to go along with this program that will be mailed 1 week prior to the start date. 

 
Are you Interested in Becoming a Choices and Changes Leader?
If you are interested in learning how to become a leader for our Choices and Changes workshop, please contact [email protected] or call 519 947 1000 ext 265.