Powerful Tools for Caregivers
This FREE 6 week, highly interactive workshop series is designed to help caregivers develop a wealth of self-care tools. Caregivers learn self-management tools to help to reduce stress, improve self-confidence and communication, find balance and increase their ability to make tough decisions. This program builds the skills caregivers need to take better care of themselves.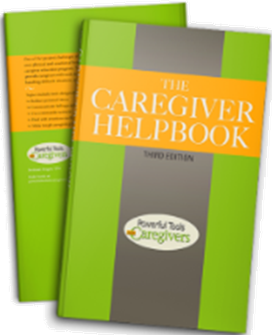 Learning Objectives:
- Taking care of you
- Identifying and reducing personal stress
- Communicating feelings, needs and concerns
- Communicating in challenging situations
- Learning from our emotions
- Mastering caregiver decisions
Click Here to view  the "Powerful Tools for Caregivers" class promotional video!
Upcoming Workshops 2023
Date
Time
Location
Register
COMING SOON!
A "VIRTUAL" Classroom
Workshops will be delivered using a password with a secure online videoconferencing tool to create interactive sessions.  Participants will be able to interact with the facilitators and other members of the group. They can choose whether to be on camera.